Sage Observatory.
Weather, Nature, and Astronomy Information.

(8th Century Crucifix courtesy David Beccue)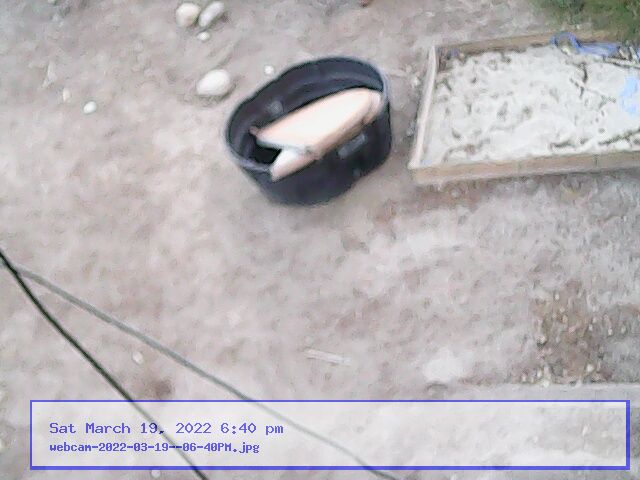 Camera viewing observatory from window.... (Thanks for fixing this Drew.)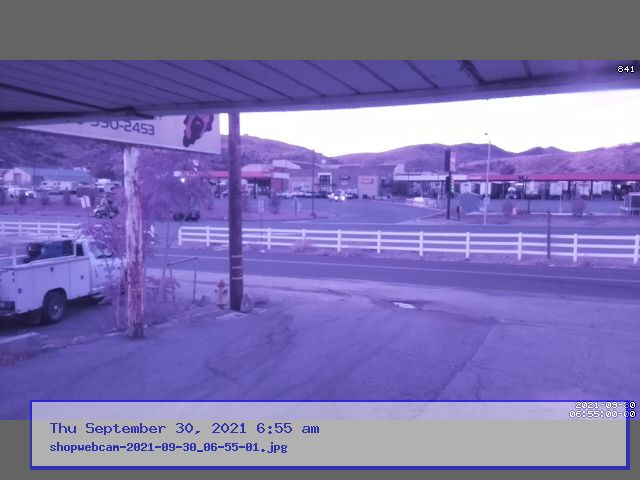 Picture from inside the observatory.


webcam history page

Sometimes the only thing to look at...

Sept 2004
Here is a test case to see if we have enough bandwidth to transmit MP3. The following is an MP3 of radio emission from
Sol.
(Thanks to radiojove.)
Bitrates of 8, 10, 12, 16, & 24:
Sage Conditions
Local Time: Thu Nov 27 21:32 PST
Today's Sunrise: 06:41
Today's Sunset: 16:47
Today's Moonrise: 12:05
Today's Moonset: 23:25
The Moon is UP
Moon age: 6.1 days
Moon phase: First Quarter
Next new moon: 12/21/14 17:36 PST
Illuminated fraction: 36.4%
Moon Distance: 363576 km


measured from center of earth

Astro. Dawn: 05:12 - 06:41
Astro. Dusk: 16:47 - 18:16
Outside Temp: 32.0!F
Inside Temp: 65.8 F
Obs Out. Temp: 42.9 °F
Obs In. Temp: 46.0 °F
Humidity: 0!%
Cloud Cover: [Graph]
Sage links
M38 Info
Current Local Weather
LIVE wx200d/1.3 interface
Most Recent Weather Ouput
Daily weather plot

Click for weather forecast
External links
A weather page for this location is at Weather Underground
NOAA weather prediction: NOAA (long & lat) NOAA
The David and Kathleen Beccue home page is found at http://www.beccue.com
Cabin & Observatory Info
Information is here on cold weather water startup, cold weather water shutdown, and playing movies on the computer upstairs.
A GPL raytrace program, for telescope design is available here: raytrace.tgz.
The philosophy behind an observatory design is documented here.
Andrew's blog is here . Angels and Ministers of Grace, defend us!
APOD Feed
Galileo s Europa Remastered
Looping through the Jovian system in the late 1990s, the
Io and Callisto Mutual Event
A 24 minute sequence from top to bottom,
The Creature from the Red Lagoon
The Creature from the Red Lagoon
Soaring over Titan
What would it look like to fly over Titan?
Tornado and Rainbow Over Kansas
The scene might have
Solar Flare from a Sharper Sun
Solar Flare from a Sharper Sun
M1: The Crab Nebula
The Crab Nebula is cataloged as M1, the first object on
Be sure to bookmark this page and keep in touch :-)
Private Site Areas:
Admin